CARTLAND John Ronald Hamilton
Rank :
Major
Regiment :
53 (The Worcestershire Yeomanry) Anti-Tank Regiment Royal Artillery
Service number :
70394
Conflict :
WW2
Date of death :
30th May 1940 aged 33
Buried :
Hotton War Cemetery, Belgium, Grave X. B. 1.
Relatives :
Son of Major James Bertram Falkner Cartland, The Worcester Regiment, killed in action, 27th May, 1918, and of Mary Hamilton Cartland, of Poolbrook, Worcestershire.   His brother, James A.H. died the previous day and is buried at Zuidschote. Their sister was Barbara Cartland, authoress.
Memorial :
Worcester Cathedral Worcestershire Yeomanry
Also appears on :
Malvern St Andrew's Church WW2 Memorial. Malvern Christ Church WW2 War Memorial. Malvern WW2 War Memorial.
Details:
Member of Parliament for King's Norton Division of Birmingham, 1935-1940.
Additional information on the memorial: Maj MP
Appears in the Worcestershire Yeomanry Memorial Book in Worcester Cathedral.
Appears on the Army casualties list for Worcestershire.
The following report appears in the Berrow's Worcester Journal, Saturday 8th June 1940:
Maj. R. Cartland, M.P. Reported Missing
Believed Prisoner of war
Major Ronald Cartland, young Conservative M.P. for King's Norton, Birmingham, is reported missing.
It is believed he may have been taken prisoner and that his younger brother, Capt. Anthony Cartland, has also been taken prisoner.
Major Cartland was elected to Parliament in 1935, and is 33 years of age. He is elder son of the late Major Cartland, of Amerie Court, Pershore, and a brother of Barbara Cartland, the novelist.
His home is at Littlewood house, Poolbrook, Malvern. He was educated at Charterhouse, and after leaving school, had experience of business in the City with a firm of Eastern merchants. Since 1926, he has devoted his whole time to politics. For 12 months he worked with Sir Henry Page Croft in the Empire Industries Association, and in 1927 joined the Unionist Central Office in London, where he was serving when recommended in November 1933 as prospective candidate for the King's Norton Division of Birmingham in succession to Major L. Beumont-Thomas, who did not seek re-election.
Colonel's Tribute
Major Ronald Cartland was engaged with his regiment in the retreat to the French coast. His Colonel, who has returned from Dunkirk, speaks highly of the gallantry with which Major Cartland and his battery fought in Belgium and Northern France, taking a heavy toll of enemy tanks.
In the last stage of the retreat French troops near Cassel were reported to be hard pressed by the enemy, and Major Cartland's battery went back to their assistance. Some time later a motor-cycle despatch rider was sent forward to establish contact with the battery, but was unable to do so. He returned with news that the position was entirely surrounded by strong German forces.
In the circumstances there seems reason to believe that Major Cartland and many of those with him may have been taken prisoners.
Major Cartland's father, Major J.B.F. Cartland was killed in action on March 27, 1918, in the Battle on the Aisne. He went to France in 1914 and was on the staff of a Division for a time. He was sent home on sick leave twice during his period of service, but went through the Messines battle and through the winter of 1917 on the Cambrai Front.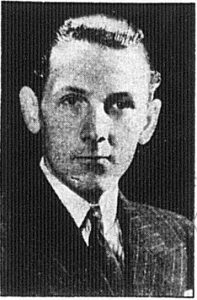 A letter from the churchwarden, St Decave-Christ Church (with St Andrew's), Malvern, dated 22nd July 1950 can be found within war records held at Worcestershire Archives requesting that J. Ronald H. Cartland be added to the county roll of honour.